Through its sister and friendship cities, Aurora Sister Cities International is developing long-term strategic partnerships in countries around the globe which will create new economic and exchange opportunities for our Aurora, Colorado community.
What is a Sister City?
A sister city relationship establishes a long-term, cooperative relationship with a city in another country with similar demographics as well as cultural, educational, business and technical characteristics and opportunities for alignment. The relationship is formalized when two mayors or elected city leaders sign a memorandum of understanding establishing a sister city relationship. Activities are guided by liaisons who lead the sister city organization and activities are organized and implemented by volunteers, nonprofit agencies, businesses, and governmental agencies. A city may have any number of sister cities.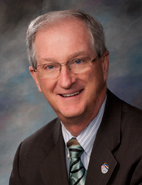 "If Aurora wants to become a global city, we must not only understand and engage our highly diverse local community, but we must also connect with international partners to exchange information, ideas and economic opportunity. No one is better positioned to create and nurture international partnerships than Aurora Sister Cities International." ~ Mayor Steve Hogan
Find out more about Sister Cities  ►
Find out more about Aurora, Colorado  ►

Our Sister Cities
Adama, Ethiopia is Aurora's first sister city since 1992 (established 2014), chosen for its similarities in population, ethnic and religious diversity, geography and industry focuses.
As a community of nearly 300,000 people, Adama's landscape is brimming with educational, cultural, hospitality and medical facilities. The city is also defined by its significant economic development potential, with investments being made in manufacturing, banking, agriculture, tourism and especially wind energy production. Additionally, it serves as a critical transportation hub for the region, situated on the road that connects Ethiopia's capital city of Addis Ababa to the river city of Dire Dawa. Read more about Adama ►
Located in Gyeonggi Province near the Han River, a mere 26km from the South Korean capital of Seoul, Seongnam City is a bright, vibrant metropolis. A sister city of Aurora, CO since 1992, and with a population of nearly a million people, Seongnam City is defined by its strong economy, active arts scene and engaged focus on international relations (with exchanges established between six cities in six countries).
Visitors to Seongnam City will enjoy impressive cultural resources, dramatic historical landmarks and beautiful green space. They will also be welcomed by a friendly, well-educated populace, eager to foster global connections. Read more about Seongnam City ►
Jaco was established as Aurora's first sister city in 1988.  Located 75 kilometers from the Costa Rican capital of San Jose on the Pacific coast it has become a popular tourist destination for both Costa Ricans and international travelers alike. It features a 2.5 mile long beach that offers some of the best surfing in Costa Rica. Popular tourist activities include surfing, swimming, fishing, white water rafting, snorkeling, and zip-lining through the Costa Rican rain forests that can be found within 35 kilometers of the city. Read more about Jaco ►
Zielona Góra, which in Polish means "green mountain" is located in west-central Poland. It is the joint capital of the Lubuskie province. The city is one of the fastest developing urban centers in the country. The city is filled with historic buildings, churches, beautiful forests, lakes all of which are helping to turn it into a tourist destination. The cities annual Wine Festival, held every September, and Song Festival also help bring tourists to the area. Read more about Zielona Góra ►
Antiguo Cuscatlán (friendship city) is a municipality of El Salvador located within metropolitan San Salvador, El Salvador's capital city and county. The city is considered the economic hub of the country and is home to many centers of commerce as well as hundreds of years of history.  Read more about Antiguo Cuscatlán ►.