Aurora, Colorado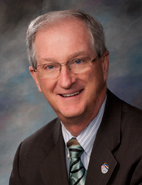 "If Aurora wants to become a global city, we must not only understand and engage our highly diverse local community, but we must also connect with international partners to exchange information, ideas and economic opportunity. No one is better positioned to create and nurture international partnerships than Aurora Sister Cities International." ~ Mayor Steve Hogan
---
Browse the Aurora international trade brochure here.
Population: 351,200 – 54th largest city in the United States of America
Population Density: 789 people per square kilometer
Weather: A four season community with 300 days of sun each year
Median Age: 33.4
Estimated Population by Single Race Classification:
White: 68.5%   Black: 18.6%  Asian:  6.3%  Other:  6.6%
Self-reported Hispanic/ Latino Population: 28.9%
Percentage of Foreign-born Population: 21%
Annual Growth Rate (1990-2015): 1.85%
Education: 52 Elementary, 12 Middle Schools, 13 High Schools, 11 Colleges/Universities
Professional Industries: Aerospace/Defense, Biosciences/Health Care, Transportation/Logistics, Renewable Energy
Tourism: The city of Aurora is one of the top sports towns in the country and is home to the Aurora Sports Park. It also ranks in the top ten cities for healthcare and is anchored by the award-winning Anschutz Medical. Aurora is the safest large city in Colorado, the 8th- safest city in America, and is home to award-winning breweries, three reservoirs, 10 distinctive golf courses, national tournaments, thriving nightlife, shopping, cultural centers and more.
Quick links to Aurora Facts:
City of Aurora   Census Bureau   Aurora Economic Development Council  Aurora Chamber of Commerce   Visit Aurora
New Partnerships: Areas of Interest
The city of Aurora is looking for new sister and friendship city partnerships that tie our diverse population together while increasing the city's initiatives on the global stage.We are looking for strategic partnerships that focuses on economic development, education, and/ or cultural exchange. The city of Aurora can offer global partners an opportunity to develop international trade and business initiatives with the United States as well as governmental, cultural, medical, educational, and environmental collaboration.
With mutually beneficial goals, the City of Aurora is looking to develop new sister and friendship city partnerships with communities from every corner of the world, especially the United Kingdom, China, Japan, Turkey, India, Brazil, Peru, Chile, Argentina, and Nigeria.