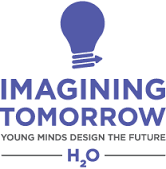 Our parent organization Sister Cities International is partnering with the Global STEM Alliance of the New York Academy of Sciences and Sqore to challenge middle and high school students from around the world to take the lead in solving water issues in their communities.
While participating in the 60-day challenge period, participants will have the opportunity to network with New York Academy of Sciences-affiliated scientists working in the areas of water, environmental science, sustainability, and engineering. And not only that, there are a number of prizes to be won:
A $1,000 cash prize for each member of the Grand Prize winning team
An invitation to the New York Academy of Sciences Junior Academy
$500 cash award for a Teacher or Advisor who worked with each winning team
Judges and Mentors will be given complementary membership to the New York Academy of Sciences
We highly encourage the Aurora public schools to promote this challenge to their students and become a part of this Imagining Tomorrow challenge. It is a great opportunity for schools and Aurora to be recognized nationally and internationally for achievements of our bright young minds.
For more information and registration, click here.