Our Team
Aurora Sister Cities International
Aurora Municipal Center
15151 East Alameda Parkway
Ste 5909
Aurora, Colorado 80012
Office: (303) 739-7120

Email:kshorb@auroragov.org.
Karlyn K. Shorb, MA, JD, Chief Executive Officer

Karlyn K. Shorb is the CEO of Aurora Sister Cities International, a nonprofit organization dedicated to fostering global partnerships, trade and cultural and educational exchanges on behalf of the city of Aurora, Colorado and its citizens. Karlyn is a licensed attorney with extensive administrative and organizational leadership experience. She previously directed two academic programs at the University of Denver Sturm College of Law and, as a practitioner of law, managed a legal clinic dedicated to representing immigrant victims of violent crimes with humanitarian and other visa applications. Currently, Karlyn serves on the advisory board of The Ved Nanda Center for International and Comparative Law at the University of Denver Sturm College of Law, on the executive committee of the Aurora Chamber's Diversity and Inclusion Council, and on the governing board of Visit Aurora, the city of Aurora's convention and visitors bureau.
Karlyn holds a B.A. in International Affairs and German from the University of Colorado at Boulder, an M.A. in International Studies from the University of Denver's Josef Korbel School of International Studies, and a J.D. from the University of Denver Sturm College of Law. She is most recently a graduate of the Aurora Chamber's Leadership Aurora program—a program aimed at growing and engaging community leaders in the city of Aurora. In addition to English, Ms. Shorb speaks German, Italian and Spanish. She is married with two sons.
Jana B. Clark Program Coordinator
Jana B. Clark
is the Program Coordinator for Aurora Sister Cities International. She graduated from the University of Tennessee with a Bachelor of Science in Human Ecology; Child and Family Studies, specializing in communities, families and children at risk. Jana has served a variety of communities and supported diverse populations as a youth trauma counselor, disaster services specialist with the American Red Cross, medical case manager at an AIDS Project, and coordinating medical services and therapies for children with high medical needs.
Jana is also involved with the City of Aurora and local non-profits that serve Aurora's citizens, and particularly immigrant and refugee populations. She enjoys volunteering with organizations such as the City of Aurora, the Aurora Chamber of Commerce, Visit Aurora, Downtown Aurora Visual Arts, and many others.
Jana is passionately interested in meeting new people, engaging with different cultures, and exploring Aurora as well as distant corners of the world. Aurora is an incredibly diverse and vibrant community, and she is proud to call Aurora her home.
Linda Lillyblad, Board Treasurer

Linda Lillyblad
has served as the finance Director of the Aurora Chamber of Commerce since 2010. She worked in non-profit management and finance prior to that and has owned two companies. Linda's love for the international arena started at an early age. She lived with her family in Germany as a child and in the Philippines as a teenager. She spent several college semesters studying the arts in England and Scotland. Linda and her husband have also done marriage counseling, classes and retreats. 
Debi Hunter Holen, Board Secretary

Debi Hunter Holen
is a native Coloradan, living in Aurora since 1978. She is currently employed as the Assistant to the Chief of Equity and Engagement for Aurora Public Schools. Throughout her career she has witnessed the importance of quality education standards for all children. She served on the Aurora Citizens for Excellent Schools (ACES), helping to pass the APS bond and mil levy in 2008 and the bond in 2002.
She has served as the president of the Nunez Foundation for four years, has been on the Nunez Foundation Scholarship Committee for six years and helped establish the summer school program for middle school-aged students in Aurora and neighboring school districts. She has been a board member of the Asian Pacific Partners in Leadership for Education, is on the military academy selection board for Congressman Perlmutter, has served as Aurora PTA Council president and has been on the Colorado PTA board, among other volunteer board positions. 
Chris Savan, Vice Chair

Chris Savan
is a civil engineer with Galloway and Company. His project experience includes land development of large commercial retail and development of airports. He also has several years of experience in city planning reviewing residential and commercial development for zoning and environmental compliance.
Chris has served as a mentor and prior president for the Engineers Without Borders Chapter at the University of Wyoming. He has helped design and raise funds for development projects in Honduras, Guatemala, and Kenya. Chris holds a BA in Political Science from the University of Washington, and a BS and MS in Civil Engineering from the University of Wyoming.
Chris Ward, Board Chair

Christopher R. Ward
, PhD, is Vice President for Institutional Effectiveness at the Community College of Aurora (CCA). He is responsible for overseeing the college's institutional research, planning, grant development and reporting, external partnerships, communications and marketing, accreditation, and several grant-based adult education programs. Prior to coming to CCA in 2000, he spent eight years in the University Center for Social and Urban Research at the University of Pittsburgh. He worked in the Center's Generations Together program which developed and conducted research on programs that brought together children, youth, and older adults.
Ward earned his PhD in International and Development Education from the University of Pittsburgh in 1988. He wrote his dissertation on the re-emergence of academic anthropology in China based on fieldwork at Zhongshan University in Guangzhou. He is co-author of several books and has taught courses (English as a Second Language and anthropology) at CCA, the Community College of Denver, the University of Pittsburgh, the University of Colorado-Denver, LaRoche College, Portland State University, and National Taiwan University. Born in Portland, Oregon, Ward grew up in Moorhead, Minnesota, graduated there from Concordia College, attended San Francisco Theological Seminary in California, and began his career running a youth hostel ministry in Portland, Oregon.
Marsha Berzins, Board Member
Marsha Berzins
has served as the Aurora City Council member from Ward III since being elected in 2013. Prior to taking up this post she served as the Mayor Pro Tem. She currently works part-time for an electrical contracting business and was previously worked in human resources, customer service, and real estate. Ms. Berzins has her BS in Economics and Business Administration from Park College and the University of Alabama. She lives in Aurora with her husband and two dogs., David and Goliath.
Bob Roth, Board Member

Bob Roth
is A native Coloradan, born in Leadville, Bob has been active in the Aurora community since moving here in 1999. Bob's community service prior to council included time on the Visitor's Promotion Advisory Board; the Citizen's Water Advisory Committee, which he chaired for two years; and the Citizen's Advisory Budget Committee.
Appointed to Council to fill a vacancy, Bob was sworn into office in January of 2011. After less than a year in office, Bob successfully ran to retain his seat in Ward V in November of 2011. Bob is one of Aurora's representatives on the Aurora Economic Development Council, represents Aurora as part of the Executive Board of the Denver Regional Council of Governments (Current Secretary), is Chair of Colorado Municipal League District 3 and on the Board of the Associated General Contractors of Colorado.
Rachel Stetz, Board Member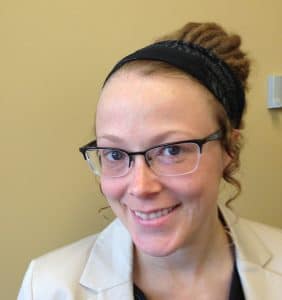 Rachel Stetz
is the Aurora Campus Operations Manager with Colorado Technical University, where she has worked for 6 years.  In her role, she oversees the physical space of the campus, is the campus Ombudsman, and is also a Title IX investigator for the University.  Rachel attends Colorado State University, where she is working toward her Master's in Student Affairs for Higher Education, a program with an emphasis on diversity and social justice in the higher education environment.
Ms. Stetz enjoys international travel, and is likely planning her next trip right now!
Kim Stuart, Board Member

With almost 30 years of experience in Public Relations,
Kim Stuart
is the Communications Director for the City of Aurora, Colorado—a community of 350,000 people. Prior to her current role, she worked for the United States Senate and a previous US presidential administration. On any given day she can find herself strategizing the latest public issue or crisis, working on a story with the media or editing the team's latest print materials.
Ms. Stuart holds a BA in Political Science from the University of Colorado-Denver. She enjoys traveling and spending time with family and friends.
Bill Wiggins, Board Member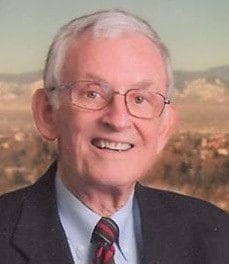 Bill Wiggins
is a retired real estate developer who has been an active Rotarian and fundraiser for over 40 years. Born and raised in Tennessee and attended the University of Tennesee Chatanooga where he received his BS in Economics and Commerce. After college Bill served in the army from 1955-1956. Following his service Bill entered the real estate and hotel business which moved him from West Virginia to Texas and finally to Colorado where him and his wife Lore settled and raised their two daughters. In 1982 Bill became active in several civic activities in Aurora including the Aurora Chamber of Commerce, the Rotary Club, United Bank of Aurora, and the Aurora Planning Commission.During this time he was named Business Man of the Year by the Aurora Chamber of Commerce.
When he's not working in the community Bill is an avid world traveler. In 2000 he joined a group of cyclists to do an around the world bike ride that covered almost 20,000 miles in 45 countries. After that trip he continued to travel to over 100 countries. 
Seongnam City, South Korea - Becky Hogan

Becky Hogan
is the Managing Member of Edge Consulting Services. She is responsible for directing the efforts of project development, with a special focus on site due diligence, planning and entitlement services. Hogan also provides oversight in economic development and strategic planning, client service, project development, community partnership building, incentive negotiation and government advocacy.
Through two decades of professional experience in economic development, Hogan has built unique relationships and credibility with cities throughout the metro area. She has managed efforts in job creation as well as retail development for Parker, Westminster, Broomfield, Longmont, Wheat Ridge, Bennett, Timnath, Northglenn, Fort Collins and other area communities. Hogan earned certified economic developer (CEcD) accreditation in 2001 after completing her studies at the Economic Development Institute through the University of Oklahoma. She has served on numerous boards throughout her career and is active in the Aurora community, with a focus on the Sister City programs.
Adama, Ethiopia - Chanell R. Reed, MPA
Chanell Reed
is a Management Analyst for the Mayor and City Council of the city of Aurora. Chanell has 19 years of experience in Public Administration and has held various positions in municipalities in Ohio and Colorado in areas of policy research and development, planning and land use, and community relation and constituency services. In addition, Chanell serves as the Program Director for Healthier Beginnings, Inc., a nonprofit organization focused reducing infant mortality and preterm births for African-American/Black families throughout the Aurora/Denver metro area. Chanell is a passionate advocate for health equity and community engagement, and is known for her collaborative approach to developing partnerships between government and community to solve problems. Chanell earned her Bachelor's Degree in Political Science from Wright State University in Dayton, Ohio, and her Master's in Public Administration from the University of Phoenix.
El Salvador - Monica Fullmer