Tuesday, June 28th, 2016.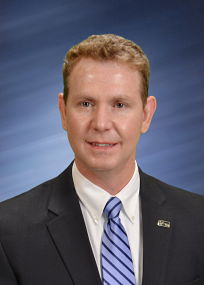 Serving 16 years in the tourism industry, Gary Wheat became the first President/CEO of Visit Aurora in 2010. The new destination marketing organization was his second start up as a CEO. In just over five years, Gary and Visit Aurora have been recognized with two national awards as well as increasing tax revenue by double digit growth in each year. Prior to joining the tourism world, Gary worked in coaching and sports administration at the University of Southern Mississippi and Virginia Tech.
A native of Prentiss, MS, Gary received both his undergraduate and master's degrees from the University of Southern Mississippi. He began his tourism career as Director of Sports Development with the Tupelo Convention and Visitors Bureau in 1999 and followed that up with his first executive director appointment with the Waterloo, IA Convention and Visitors Bureau in 2004. His first startup came with the Longmont, CO Area Visitors Association in 2008 before launching Visit Aurora in 2010.
Gary has been active in numerous organizations and roles during his career including Rotary International, Special Olympics, the Colorado Freedom Memorial as well as serving on Boards for the Chamber of Commerce, Leadership Aurora and Cycle of Hope.
When not assisting visitors with enjoying their Colorado experience, Gary can be found on a golf course, hiking or fishing.